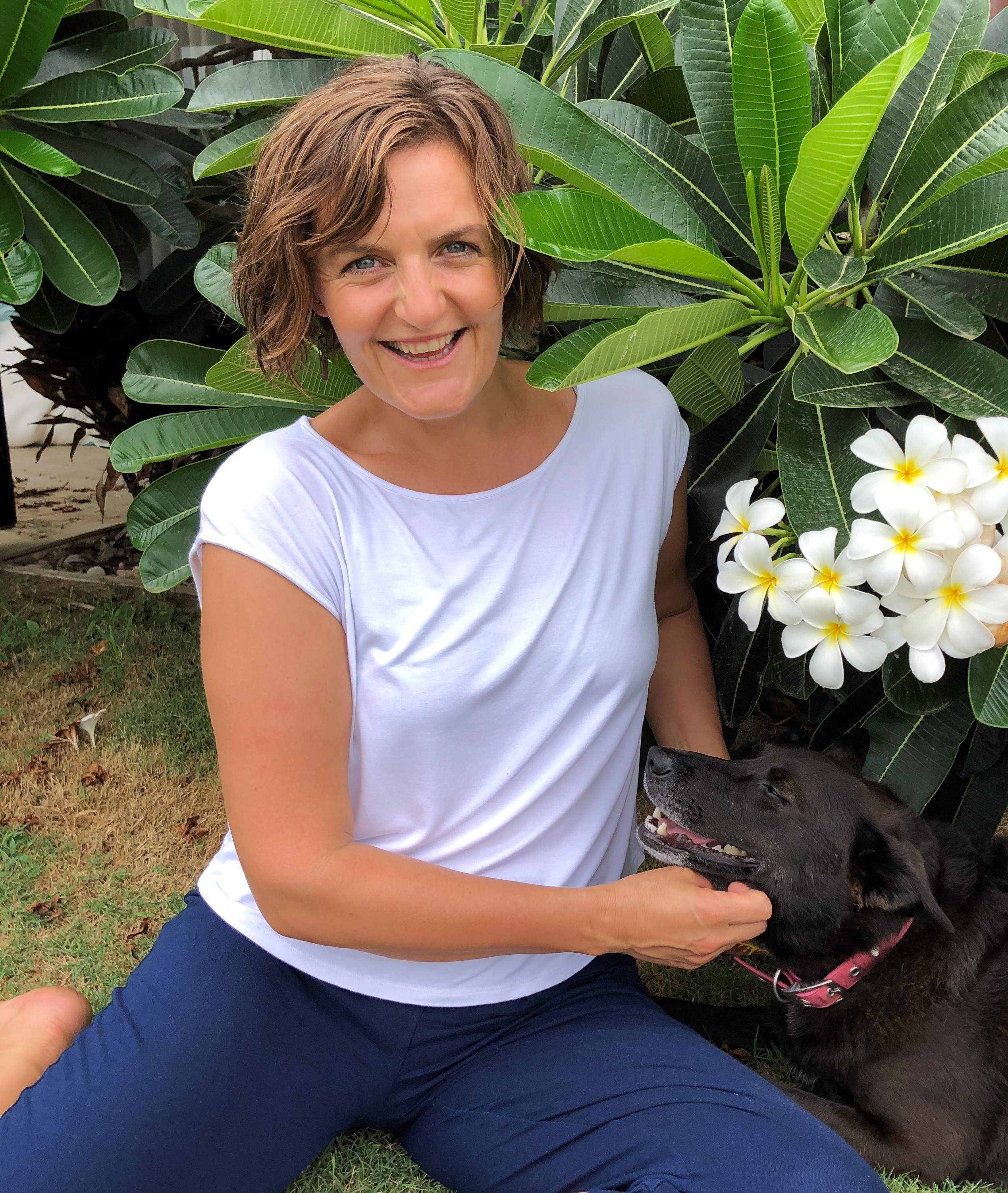 In 2008 I found Ka'alele'au, a moving meditation, from hula, which progressed to me doing Kahuna bodywork training 2010

Kahuna bodywork was to teach me Universal Principles... and how to look within to observe the underlying functional motion of myself...
Understanding how a human organism functions is how I moved through some really severe symptoms that were diagnosed as thyroid disease.
I now embrace pain & injury as a message that what I am doing is not working... and that is ok! Because I also know how to adjust myself in motion to both relieve the pain & stop causing it... which means I am healing in motion.
I want to share Maia Movement with you, so you can release your physical tensions, which in turn gives you more space emotionally, psychologically & spiritually to experience life comfortably. So that you move through your days effortlessly, reclaiming all the time you have dedicated to creating health & strength, so you have all that time to enjoy life as it is.
We are perfectly designed & Maia movement is about remembering that.

Feeling The Space of Emptiness
First, observation without judgement.

Become your greatest expert.
Evolution was the underlying principle of the Kahuna Bodywork training, and we were taught universal principle, not technique & not Hawaiian culture. Universal principle predates all concepts & modalities, as that is where they are all built from
The catchphrase for my training was... How you do one thing, is how you do everything... principle, the underlying functional motion... the physical being home to all aspects of being human... how you move physically, is how your energy moves out from you.
Since this time I have unraveled ancestral/genetic, learned & trained muscular patterns, all of these 'habits' causing locked muscle tissue, which impacted my blood flow, feedback pathways for hormones, organ health, meridian strength...
These habits also empowered my energetic aspects... my emotional state, my mental functioning, and my spiritual energy.
Whatever healing modality you use, they are all reading & treating the same thing... muscle tension.
And this is something you can claim responsibility for, so you can then release it, and expand your abilities... physically, emotionally, psychologically & spiritually you can create more space for yourself, by doing less.
A habit expresses in the physical as locked tissues, muscles that do not release into neutral between contraction, and consequently a desire to stretch the tightness, or 'strengthen' the opposing action.
Maia Movement is knowing your being, exactly as you are in this moment, without judgment or fear.


Living in the present is observed in physical messages, while you are in motion, living among the beautiful chaos of creation on earth.
Begin your adventure of getting to know yourself as a physical being.
Your physical being an expression of your spiritual/emotional/psychological selves... as well as the energiser of your spiritual/emotional/psychological selves.
The you that waits (sometimes painfully) beneath labels & diagnosis.
The you that exists beneath the control systems of techniques & practices that 'create strength & health'
The you that is perfect when you
unravel all the habits doings create.
Maia Movement - doing less = being more


Second, the course is separated into 7 sections, with Week 2 softly focused on the pelvis.
Week 3 - 5 moves out from the pelvis, as we follow our core effect down to our feet, out to our hands. You are becoming the uncurling fresh fern frond.
We develop more stability in our pelvic foundation, so we can move safely into Week 6, alignment of the head, when we gently explore our neck & release our jaw.
Week 7 we get into motion, really practical movements that we use each day, and that when done with presence, will be a continued unraveling of tensions.
The result is a relaxed you, with juicy joints, responsive muscles, a calm nervous system, and circulation pumped by the breath, as each inhale can be observed in any area of your skin, any time you turn your attention to yourself.
Check your inbox to confirm your subscription